1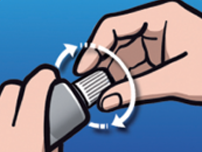 Unscrew the lid of the toothpaste tube and remove the safety seal.
2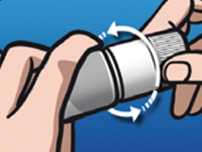 Remove the BlanX Led from its packaging and screw it onto the tube.
3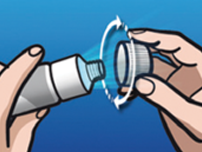 Unscrew the lid and use the toothpaste as normal.
4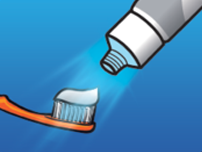 Use the White Shock Intensive Treatment like a normal toothpaste every day, three times a day.
5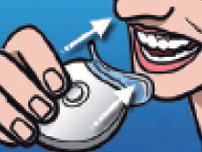 Every time you have finished brushing, place the BlanX Led Bite inside your mouth, adhering the transparent plastic parts to your teeth and placing your lips on the support.
6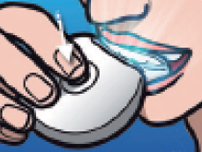 Press the on button and let the BlanX Led light shine on your teeth for at least a minute.