INSTANT WHITE
THE MOUTHWASH BASED ON ACTILUX® AND ZINC PCA THAT WHITENS AND PROTECTS YOUR SMILE!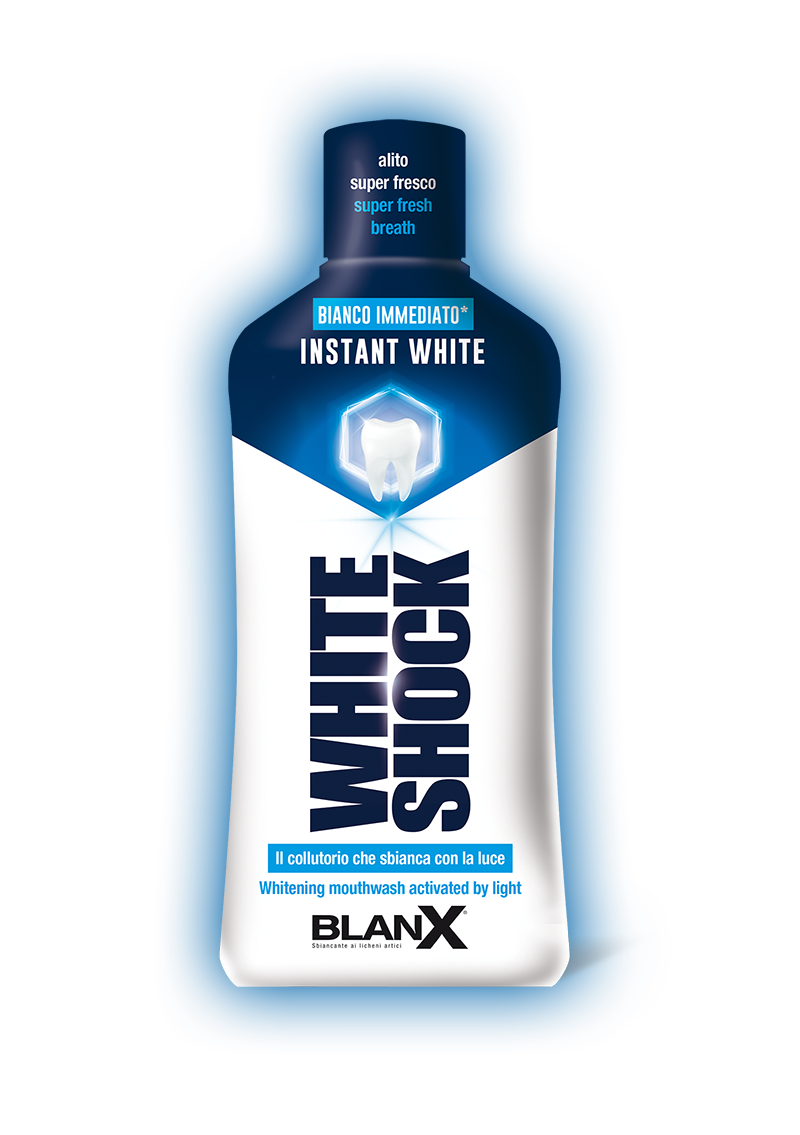 Developed in Blanx laboratories, BlanX White Shock formula complete line of products based on ActiluX® to give you a healthy, white smile. Actilux® microcrystals bind to tooth enamel and recharge every time you smile thanks to light - any type of light!
Thanks to the innovative formula based on ActiluX® and Zinc PCA, the Mouthwash adheres perfectly to the surface of your teeth and helps to remove bacteria, offering deep cleaning and luminous white teeth. From today, with Blue Formula for an immediate whitening effect*!
INSTRUCTIONS
Shake before use. Rinse at least twice a day for 30 seconds, using the lid as a measuring cup. Do not swallow. The product may stain fabrics.

*Temporary optical effect.
500 ml